ABBA by ABBA
Were the Heady Days over?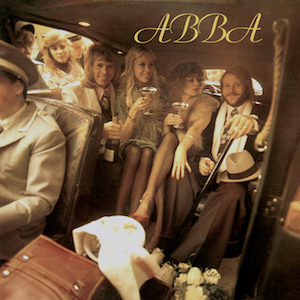 ABBA's third album, simply entitled ABBA, was released in 1975. It was the songs from this album that finally established the group's status as international stars. After the Eurovision Song Contest, ABBA had experienced a severe dip in their popularity in Great Britain, which was the home of modern pop music as far as the group were concerned. And although they were very popular in the Nordic countries, their tour of Europe in the autumn after the Waterloo victory was not entirely successful. But then the ABBA album was released, and ABBA fever suddenly broke out in Australia, thanks to the songs 'I Do, I Do, I Do, I Do, I Do', 'SOS' and 'Mamma Mia'. The sheer force of those hits made it impossible to ignore the group. The songs became major hits all over the world and ABBA soon found themselves at the top of the British charts again.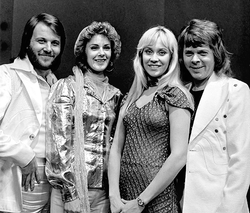 After the first tentative steps taken on the Ring Ring and Waterloo albums, with the ABBA album the group finally found their true identity. Their soundscape was chockfull of music: multi-layered vocals, keyboard instruments and guitars, all of which delivered innumerable melody lines and counter-melodies. Today, songs such as 'Mamma Mia' and 'SOS' are regarded as pop music classics.