ARRIVAL
The Big League Players
The year of 1976 was when ABBA irrevocably established themselves as one of the world's biggest bands. They topped the charts all over the planet, and in Great Britain the Greatest Hits album became the biggest-selling album of the year.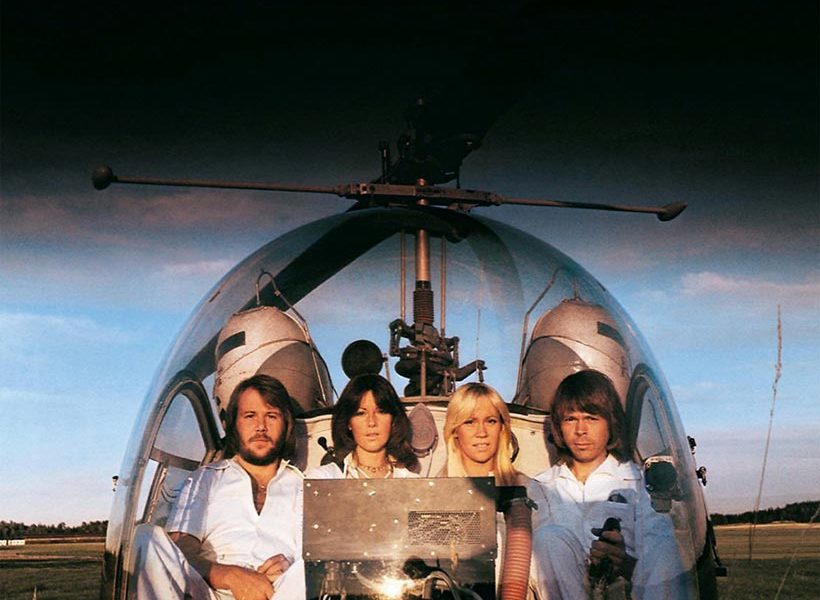 The first ABBA single of the year was the ballad 'Fernando', which was number one in at least a dozen countries — in Australia it topped the charts for 14 weeks, equaling the record set by The Beatles. The release of 'Fernando' coincided with ABBA's first visit to Australia, where the entire population had become obsessed with the Swedes. A television special made during the visit attracted more viewers than the 1969 moon landing.
In August, the next single was released. The disco-influenced 'Dancing Queen' was an even bigger hit than 'Fernando' — it would be easier to mention the countries where it didn't reach number one. 'Dancing Queen' was also performed in front of the Swedish royal couple, on the eve of their wedding. ABBA was the only pop group on the extravagant gala performance, which was held at the Royal Swedish Opera in Stockholm. October saw the release of Arrival, the group's fourth album. On Arrival, the group reached the peak of their first, innocent period, where they aimed for nothing more than making pure, energetic pop. Songs such as 'When I Kissed The Teacher' and 'Dancing Queen' conveyed a youthful exuberance, but there were also songs that pointed towards the future: the divorce theme of 'Knowing Me, Knowing You' emphasised the fact that ABBA actually consisted of four grown-ups, while 'Money, Money, Money' had its roots in the German cabaret of the Twenties.