THE COSTUMES
A Stich in Time
Nobody who's ever been confronted with ABBA's spectacular stage costumes — used on concert tours, promotion visits and television appearances — will ever forget them.
From an early age Frida had a keen interest in fashion and did all her own sewing. She was even known to have styled herself like Jackie Kennedy in the days before ABBA.
In 1973 when they entered the Melody Festival with the song 'Ring Ring' (the Swedish competition to determine the representative for the Eurovision Song Contest), Bjorn wore a Burgundy jacket with a pink fringe and Benny wore a black blazer, both with a big bow tie. Frida and Agnetha's clothes were actually made by Frida herself; she wore a bright yellow dress suit with a yellow tied blouse and a yellow belt. Agnetha, who was heavily pregnant at the time, chose a loose top with green dots and pink flowers.
Frida, on the clothes for 'Ring Ring':
" I don't know how it came about that I started to sew our clothes, but I think it was my suggestion. Firstly it was hard to find anything we considered suitable, and secondly, Agnetha was heavily pregnant, so one thing led to another. I went into town to buy fabric and started to sew. I had the experience of sewing at that particular time, and I had time to sit by the sewing machine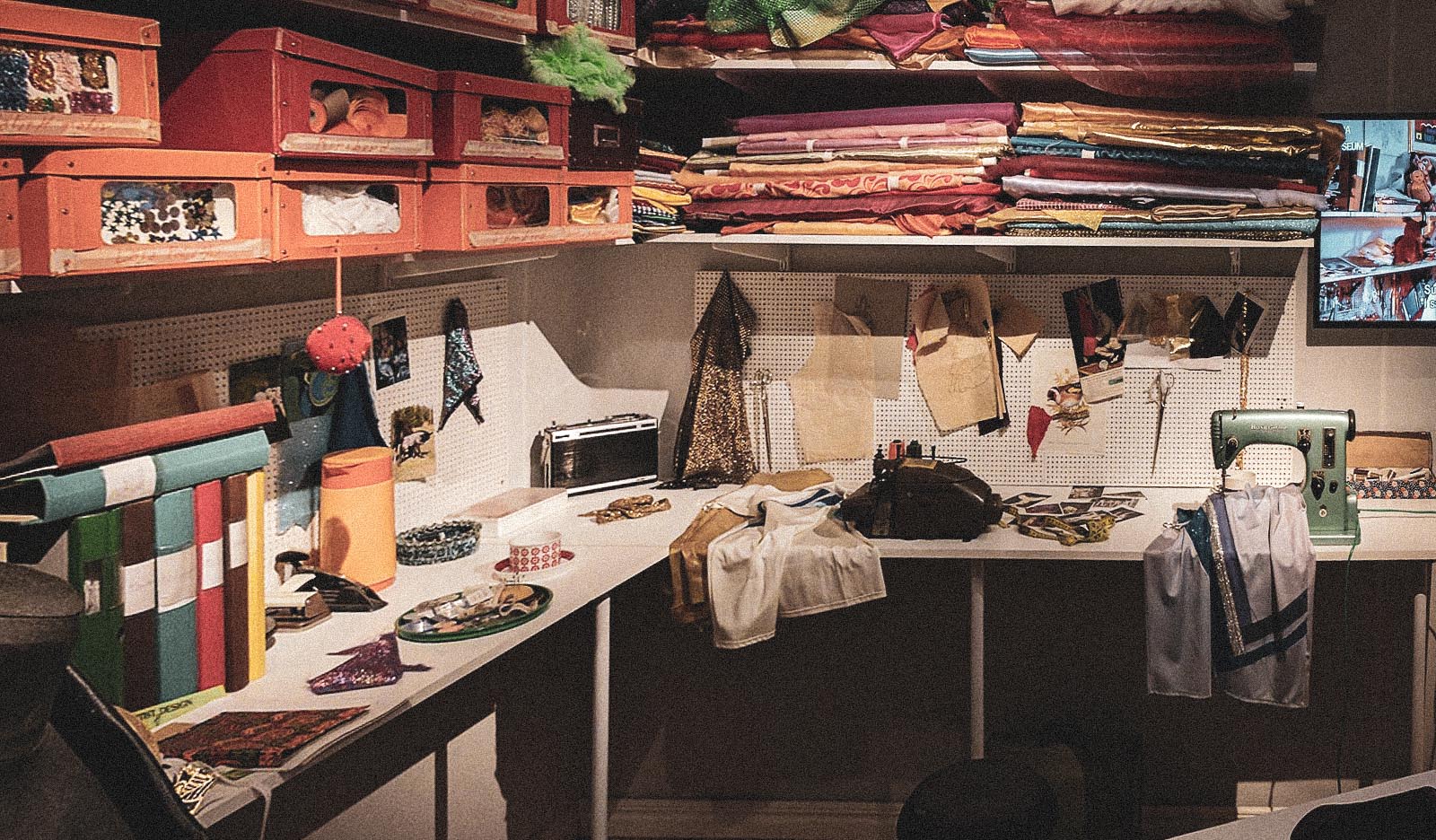 The Waterloo costumes were designed by Inger Svenneke, but all other costumes were created by designer Owe Sandstrom and tailor Lars Wigenius of Artist dressing in Stockholm. The design of the stage costumes was then made in close collaboration with the group. It was mainly the very fashion-conscious Frida who took an interest in the outfits — once upon a time she used to make her own stage costumes.
In Owe Sandstrom's studio all the famous creations were worked out. The jumpsuit that gave Agnetha the label "the sexiest bottom in pop"; Frida's daring mini-skirt made up of strips of cloth; the blue and yellow cat dresses; the spandex suits with diagonal lines of white, blue and purple —and many more. Today ABBA's stage costumes have become the strongest symbol for the most imaginative and colourful part of Seventies fashion.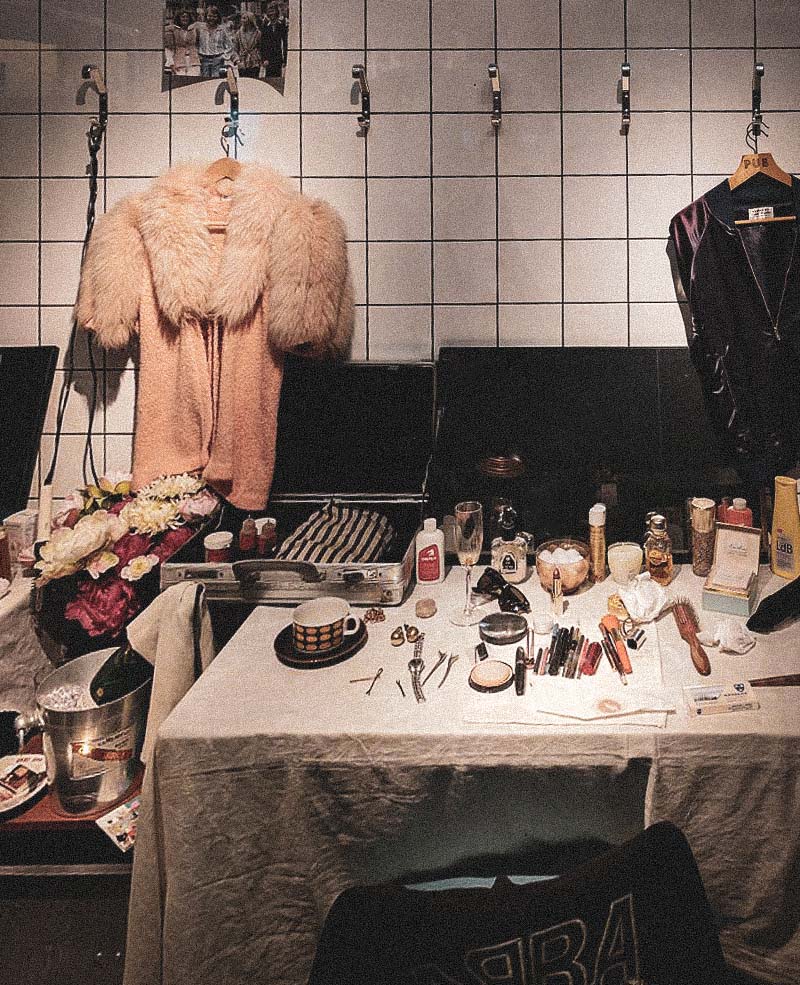 Behind the scenes, in the dressing room. The countdown towards show time began. The dressing room was a form of controlled chaos. All costumes, shoes and boots were placed in the order in which they were to be used for the show. The so-called quick change room just behind the stage were the items that would need to be changed swiftly in the course of the performance. But first of all, make-up was applied on Bjorn and Benny, Agnetha had her hair made, and Frida needed help to crawl into her tight spandex suit — these and thousands of other details must be in place before ABBA were ready to walk out on stage and meet the audience. Nervous tension is alleviated with the aid of casual chatting, happy laughter and perhaps even a little musicianship.
When the show was over scattered costume parts and other items was found on the stage or practically anywhere, and had to be collected. In the dressing room everything was a complete mess and all stage costumes were laundered, mended and then packed for transport to the next stop on the tour - to the next dressing room and everything started all over again...