RING RING
Getting it together
By 1970, both couples were engaged and put together the cabaret show Festfolk (the name had the double meaning of "Party people" and "Engaged Couples"), which did not become a great success. They had better luck with the single "Hej gamle man!" ('Hey old man!'), which, although only the duo name of Bjorn and Benny was on the label, featured Agnetha and Frida as backup vocalists. It was the first recording to feature the four future ABBA members. 'Hej gamle man!' became a major hit and was also included on the Bjorn & Benny album Lycks (Happiness), their one and only album as a duo.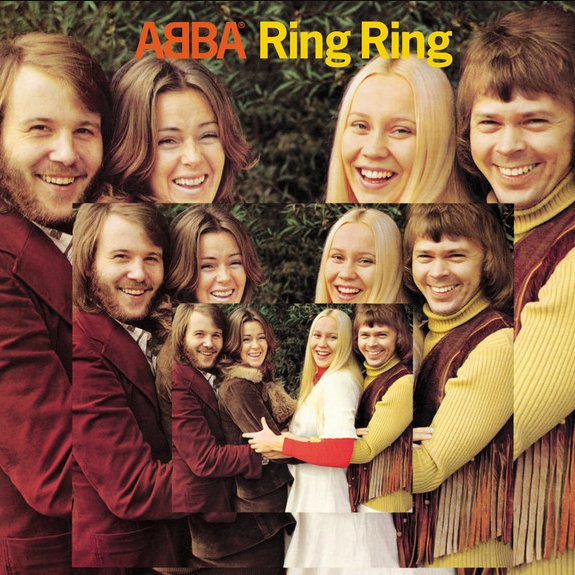 Two years later, in 1972, the four friends began a more serious collaboration. They recorded their first pop single in English, 'People Need Love', and were rewarded with a hit. As a group they called themselves Bjorn & Benny, Agnetha & Anni-Frid. Encouraged by the success, they decided to record an entire album. Around the same time Bjorn, Benny and Stig Anderson were invited to submit an entry in the 1973 Swedish selection for the Eurovision Song Contest. The result wad 'Ring Ring', which naturally was performed by Bjorn & Benny, Agnetha & Anni-Frid. Although the group only finished third in the Swedish selection - and consequently missed out on the European finals - the song was something of milestone; 'Ring Ring' marked the birth of the famous multi-layered ABBA sound, and the song became a huge hit in Sweden.
Bjorn & Benny, Agnetha & Anni-Frid changed their name to the somewhat more manageable ABBA - an acronym of their first names - and decided to give the group their all.